Tips for a Successful PRF Audit
Provider relief fund
To download our step-by-step guide for preparing for a successful PRF audit for your healthcare entity, complete the form on the right.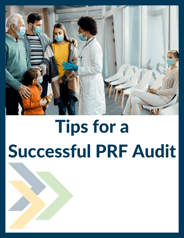 Healthcare entities that received greater than $750,000 of HHS awards during their fiscal year will be subject to an audit as described in the article, Learn More.
There are two audit options for healthcare entities to consider, a single audit or a financial audit. To assist you in determining which audit works best for your needs, download the guide by filling out the form to the right, and feel free to reach out with any questions.
To download the 'Tips for a Successful PRF Audit' guide, complete and submit the form on the right.