Anatomy of an Acquisition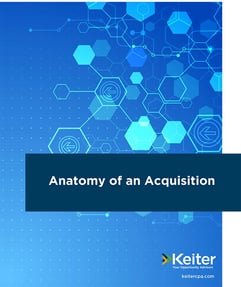 Nine out of ten people who begin the search to buy a business never complete a transaction. In fact, the average buyer gives up after conducting a search for 18 months.
The decision to grow through acquisition is a major investment in terms of time, money, effort and energy. Yet, there are many positives—you will be able to build critical mass and market position or enter new markets and product niches. You may expand into new geographies and capitalize on operating synergies.
This Transaction Advisory e-book will help you lessen your exposure to risk before, during and post-acquisition.